Editor's note: The following contains spoilers for the final season of The Flash Lightning it's over, and with it, the last remnants of the Arrowverse are out the door. The showrunners chose an unconventional format for "The Flash: The Final Run," breaking the 13-episode season into mini-arcs as if they were a comic book. But was it the right move for a show that ran for nearly a decade, and it also, inadvertently, became the swan anthem of the entire franchise?
The main theme this season is simple: Barry Allen/The Flash (Give Gustin) and Iris West-Allen (Candice Patton) are ready to start a family, but there is always danger lurking in Central City that threatens their happily ever after. In the final season, which spanned nearly a year, the team faced many battles and enemies, some old and some new. But the biggest battle they face is the story structure this season.
Related: 'The Flash' Showrunner Names 'The Office,' 'Lost,' and 'Angel' as Inspiration for Series Finale
'The Final Season Of The Flash Was A Disjointed Mess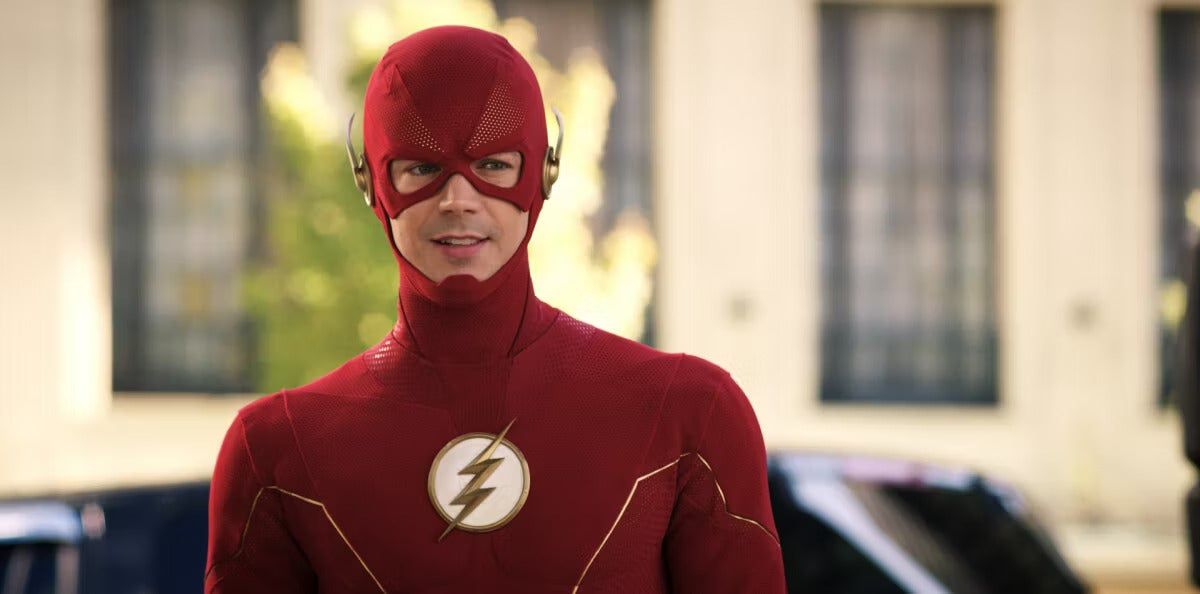 Breaking "The Flash: The Final Run" into chapters is a bad choice. None of the storylines had enough room to expand, and they all culminated in a tumultuous season finale that was so rushed, it left Barry running out of money. We kicked off the season with a fun time loop episode centered on Barry and Iris, and it embodied all of the elements we love about the show: time travel, Barry and Iris romance, meta villains, and mystery. But instead of building on those elements, we quickly jump into the storyline of Red Death. Javicia Leslie returns to the Arrowverse, this time as an evil version of Ryan Wilder from another Earth, along with anyone from the Barry's Rogues gallery. Four episodes later, The Red Death is conquered.
The next four episodes stand on their own, focusing on Team Flash's interpersonal relationships in general, but not on any particular storyline. Team Flash gets the highlight episode in "The Good, the Bad and the Lucky," supergirl alum Nicole Maines reprising his role in "Wildest Dreams", and "It's My Party and I'll Die If I Want To" are festival cameos that finally explain how the multiverse is still alive thanks to Oliver Queen/Spectre's (Stephen Amell). In a regular season of 21–23 episodes, filler episodes like these break the monotony and often give different cast members a break while others take center stage. But when there are only 13 episodes (in the final season, no less), even the filler episodes need to be tied to an overarching plot. Therein lies the main problem. Lightning the final season is more of a collection of stories, not one cohesive story. Look at how the episode titles, the Red Death arc, fillers, and "A New World" are all written differently. It felt like the plan was no plan at all.
Final Season of 'The Flash' Was Supposed To Be All About "The New World"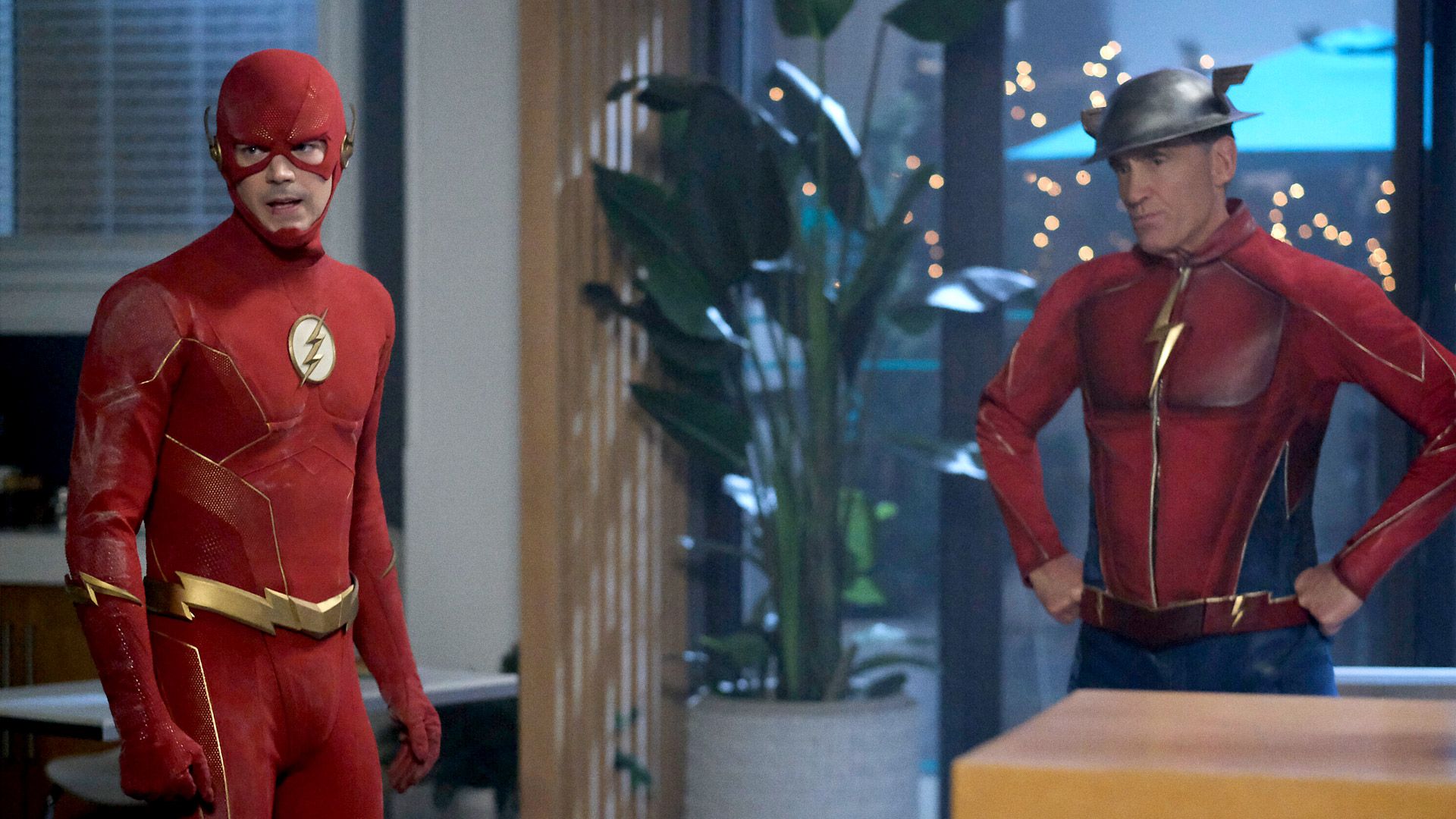 The individual episodes in "The Flash: The Final Run" are interesting, but because so many of them stand alone, they feel out of place. And these issues come into focus, particularly over the last four episodes. "A New World" was a four-part finale Lightningbut the story being told takes time to breathe.
The plot follows Eddie Thawne (Rick Cosnett), Iris' boyfriend from Season 1 who sacrificed himself to save The Flash and kill his offspring Eobard Thawne/Reverse-Flash (Tom Cavanagh). He was resurrected in the future by the Negative Speed ​​Troop who wanted to turn him into his avatar. Eddie brings a whole new perspective. He was a nobody in Thawne's line, but he died believing he was a hero. Except, as he found out after he was resurrected, his death was meaningless because Eobard wasn't dead, he just kept coming back in some form or another. Plus, Eddie's death causes Iris and Barry to fall in love and start a family. As Eddie points out, he shot himself to save Barry's life and Barry thanks him by stealing his fiancee. Eddie's transformation into Cobalt Blue, villain and then antagonist, takes place during the finale, and it's too much to fit into such a short time frame.
"A New World" proves that there is a much deeper story to be told Lightning'S last season. The show has always centered on Barry as Central City's one true hero, and Eddie challenges this thinking. Wally West/Kid-Flash (Keiynan Lonsdale) hints at his own dissatisfaction with Barry pushing the other heroes to the curb in "It's My Party and I'll Die If I Want to." This theme of Barry's reckoning with "main character syndrome" is too big to fit into the one angry fight scene and infrequent appearance across four episodes. Eddie's return and challenge to The Flash's heroism will make for a much more interesting final season, especially since, at the end, Barry shares his powers with a new group of heroes straight out of the comics: Avery Ho (Piper Curda), Mercury Max (Trevor Carroll), and Jess Chambers (Hana Destiny Huggins). Though, one has to wonder, why did Barry need to create a new hero when Team Flash there?
Team Flash Never Gets A Chance To Shine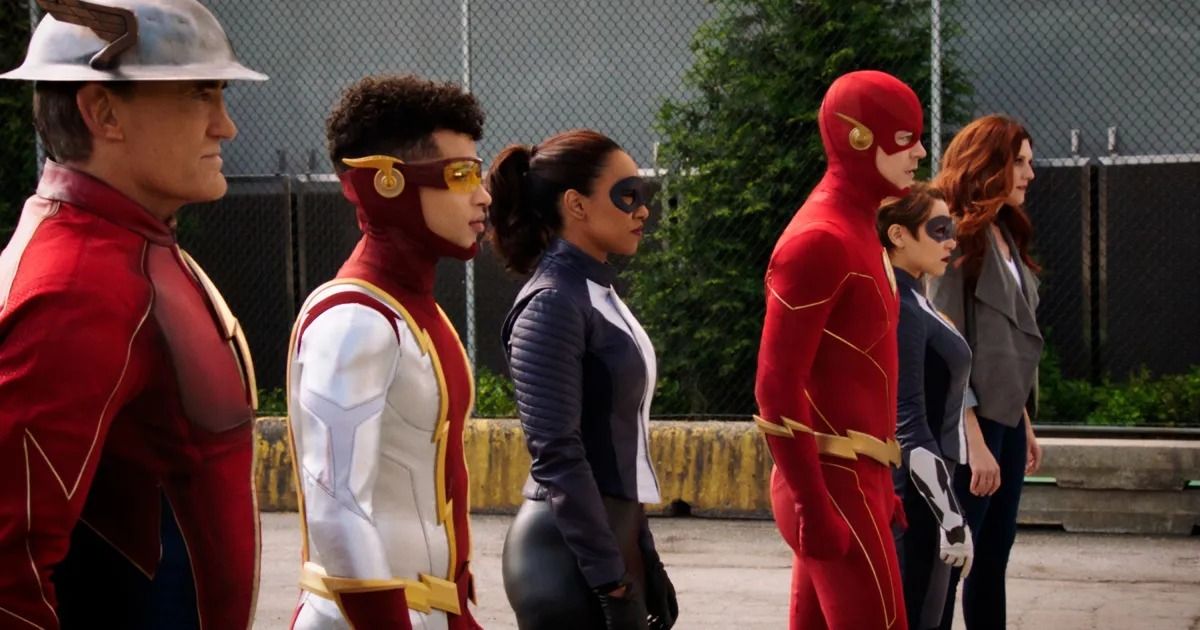 The Arrowverse has always had a problem with telling the stories of its solo heroes in team settings. Arrows could not find a balance, whereas supergirl has done. Lightning have tried and often succeeded, but in "The Flash: The Final Run", failed spectacularly. At any given opportunity, Barry will find anyone and everyone to help him in his battle besides Team Flash. What's the point of having a team, if you don't lean on them? The team was absent for most of the season. Any glimmer of hope we had that they would return to the main storyline disappeared during "A New World" because Eddie's story had to be told. This is yet another reason why mini-arcs aren't working, someone needs a little attention, and that someone is Team Flash.
Allegra Garcia (Kayla Compton) barely uses her powers, and instead, her entire arc becomes about her romance with Chester P. Runk (Brandon McKnight). The two of them were given very little to do. Cecile Horton (Danielle Nicolet) has his moments and being a superhero, and mentoring and dealing with balancing his personal life with being Central City's savior, but his screen time is constantly limited because there are so many guest stars. Allegra and Cecile get superhero names (Wavelength and Virtue) plus amazing super suits, they face off alongside the rest of Team Flash against Eddie as Cobalt Blue (also in amazing super suits), and all of this takes place over the course of a scene and a half. There he is? That's not enough! We wanted more, but couldn't have it because the whole show was over.
Added Mark Blaine/Chillblaine (Jon Cor) to the team in the finals, an overly bloated season didn't work in Team Flash's favor. The writers didn't seem to know what to do with it, which isn't fair. Why doesn't he become Frost's (Danielle Panabaker) a grieving girlfriend who decided to help her ex-boyfriend's friend when needed? Then there's the entire character of Khione (also Panabaker), who is simply a deus ex machina. A goddess who appears out of nowhere, and has no existing connection to the team, effectively denying Caitlyn Snow (the original Panabaker character) a satisfying ending to her series arc. And among the many cameos, one of the show's original characters, Carlos Valdes' Cisco Ramon, sadly never returned for this final heist.
Let's not even get started with Iris. This show is never done right by its characters. It was bad enough he missed the Season 8 cut and the show seemed to forget about Patton's character altogether. Him having more screen time in the first half of the final season is a good sign, right? Wrong. Iris spends most of the last four episodes stuck in the hospital, in labour, mostly alone (not a friend or family member in sight). Seriously? In 2023, the female lead of the superhero show is left with a pregnancy storyline. Even worse, we find out Iris won a Pulitzer Prize the same week she had her baby. So, the show has viewers watching Iris give birth, but it's not her receiving the highest award of her career. It's like the show walking back in time with its storytelling.
The structure of the seasons spoils the storytelling. Every time the plot thread is pulled, it is also wrapped too easily and quickly. Most of the characters are underserved, especially the support characters in Team Flash. Even Barry and Iris' relationship, while pivotal to the season, doesn't carry the emotional weight built up over nine seasons. Lightning the finale was the end of an era and a farewell to a franchise, but showrunners seem to have forgotten that this season's job, first and foremost, is to tell a cohesive story. Cameo appearances and returning guest stars can only go so far when storytelling is interrupted. The season felt rushed, which would be funny considering the show is about the fastest man alive. Show talent and fans alike have dedicated a decade to the show, and a better planned delivery is the only hope. Lightning is the conclusion of the Arrowverse, but it doesn't even do justice to itself, let alone the entire franchise.