For Disney100, The LEGO Group is "Making Wonder" with a new video series featuring the biggest and coolest buildings based on iconic Disney films. Combining the magic and storytelling of Disney with the creativity of LEGO, the series acts as a tour through the company's filmography with help from creative-minded young hosts. Mari Copeny And Nicole Laeno who took this huge construction. Three episodes in, the series has expanded what's possible with colorful bricks from building floats to Minnie Mouse themed dresses and even Disney princess-inspired go-karts. Now, Collider can exclusively reveal a fourth episode featuring the team's attempt to make Carl a home To the top fly.
To the top stands as one of Pixar's classic favorites following balloon seller Carl as he takes a flight to South America to fulfill a promise to his late wife Ellie who wants a house overlooking Paradise Falls. To do so, he suspends his home with the help of a balloon, starting his journey with young explorer Russell who is unable to travel and a talking dog named Dug whom they meet along the way. This is a touching story, but it also raises the question of how one can make a flying house with the help of an ordinary balloon. That was the problem Copeny and Laeno wanted to solve.
The hosts bring heavy weapons to help them find answers including space engineers, LEGO experts and directors To the top himself, Chief Creative Officer of Pixar Doctor Pete. Docter helped them build smaller models easily with just 200 balloons, but that was just the start. The actual model they wanted to lift was a much larger version that was the LEGO Group Senior Graphic Designer Fontan Crystal details before taking the flight. Thoughts behind To the top helped recreate every aspect of the home using original concept drawings from Pixar, ensuring every painting and piece of furniture inside was accurate to what was on screen. In addition to being a colorful and accurate LEGO recreation, it took 68,753 bricks to build and it weighs 90 pounds! That needed more balloons, so they turned to NASA engineers Joan Melendez Misner for some expert guidance on home delivery into the stratosphere. With the help of some weather balloons, a change of clothes, and a golden retriever who looks a lot like Dug, they take off in an impressive display that needs to be seen to be believed.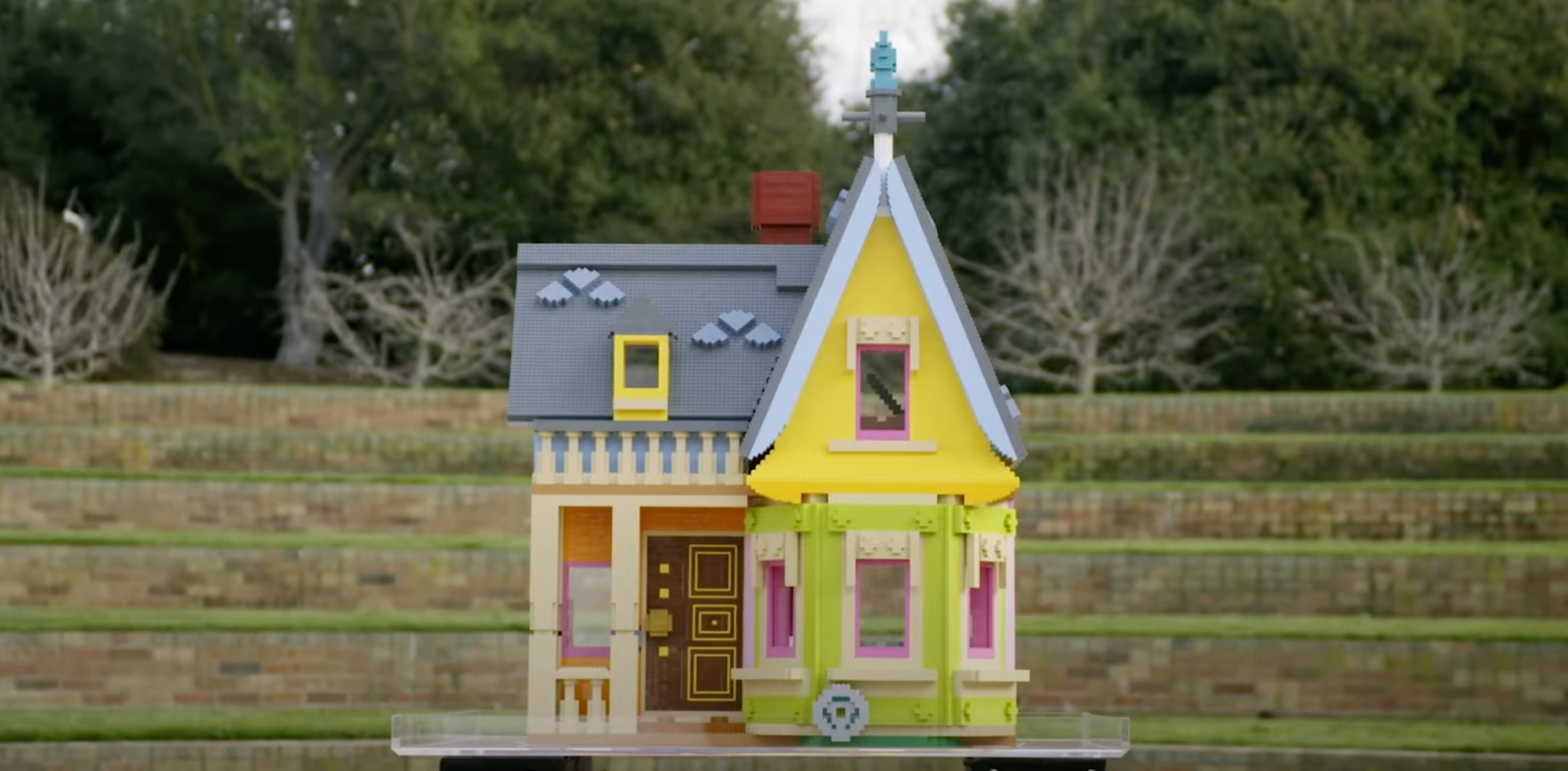 RELATED: Walt Disney, Darth Vader, and Steamboat Willie Take the Joyride in the New Disney100 Funko! Train
Watch Carl's House Fly for Disney100
Carl's House is one of many sets Disney and LEGO have partnered to provide fans with for the 100th anniversary of the House of Mouse. Also included in this set are three mini figures of Carl in his real suit, Russell in his explorer suit, and the adorable Dug! LEGO is just one way Disney is celebrating 100 years of magic. New and updated attractions are in full swing at Disneyland Resort for anyone planning a trip this summer. Collectors are also cuddling like bandits with Funko unveiling a whole range of characters based on Disney classics like Women and vagabonds And Alice in Wonderland. Fans can look forward to more magic throughout the year as the company continues to celebrate special milestones.
The new episode of "Making Wonder" is now available on Disney's official YouTube channel and the Carl's House set is now available on the LEGO website and Amazon. Check out the full video below.